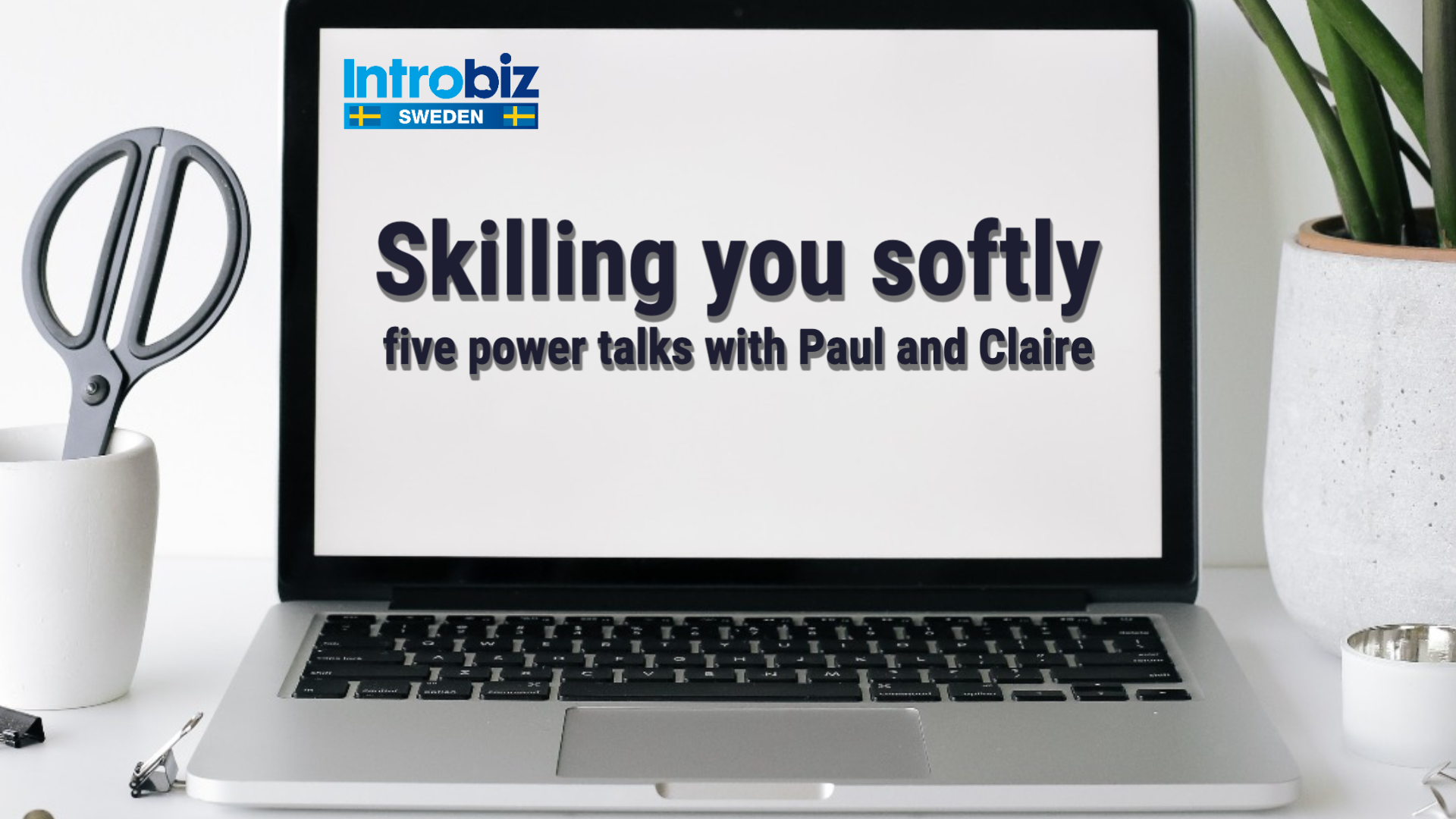 Skilling you softly - five power talks with Paul and Claire
With over twenty-five years of business experience and Welsh business culture running through their hearts, Executive Business Coach Paul Rees and Introbiz Sweden Franchise Director Claire Rees will be sharing with you what makes for a business edge of brilliance in the new age of business mindset and business success. No frills, just pure hard hitting business tools and accountability. Join them for five micro live power session over five weeks on the Introbiz Sweden networking platform.

7 April You are in charge - no one else!
This power business deep dive is going to be your foundational builder to a great business attitude, guilt free success and expansive self-belief into all your business decision making.

14 April Do you, through your business, practice true lifestyle freedom and financial independence?
What is your style and business purpose? Be honest with yourself, and if from realisation it is not fitting with your end goals then shift your style of business practice.

21 April What are you worth to your business – what's your seat value?
Do you recognise the importance of your seat value in your business? This value is what you are salary worth in the physical and emotional space you take within your business working space to run, lead, and manage its growth.

28 April Negative modesty is a killer to your business
Do you see you? Do you really see the value of who you are?

5 May What is your 60 second pitch worth - a profit to you or just repeated words of hope?
Open your potential to a greater quality of listening ear from your networking audience. You have just 60 seconds to explode your business and self-worth, lets us get it pitch-perfect.