Exciting Status Alert
Claire has never considered herself inspirational or extraordinary, far from it. But she has a story, and if it gives hope to inspire one person, then this will be worth it. Here goes...
During lockdown I had an opportunity to join a female group on here, aptly named, 'Inspirational Women of the World'. I was then offered the chance to become part of a book hosted by Dawn & Tracey (the groups founders) with stories from 20 inspirational ladies which is full of inspirational stories from women all over the world, including stories of abuse, Anorexia, Depression, stories of self love, confidence and entrepreneurialism which is due to be released on the 19th November.
So I guess I'm now a co-author in an actual book
I'm looking for your help to get an Amazon best seller, the Kindle book will be available to purchase on the 19th November for just 99p, and if purchased on the 19th this will help us with our challenge.
The proceeds from the book will be going to help build an entrepreneurial village for women in Africa, this is part of a 10 year project that I will be starting Sept 2021 - 2031. If you would like to help you just need to add your name under this post and I will send the the amazon link on the 19th November. You can either purchase the kindle book for just 99p, (up to and on 19th November only) that will be a great help. Or I can send you a signed copy for £10.99.
We will be having a virtual book launch at 10am & 6pm on the 19th November, and you are all invited, I will be popping the link up soon.
The book will be sold all over the world via Amazon, Waterstones and all major bookstores across the Globe. So its super exciting!!
Thanks in advance for your support.
Much Welsh Love From Sweden - Claire xx
Thank you to Tracey Smolinski (Introbiz Founder & IWOW Co-Founder), Dawn Evans (Founder of Adjuda Academy & IWOW Co-Founder), Darren Hamlin (Founder of Darren Hamlin Photography), Lynsey Anne Toft (Co-Founder of Tidy Properties), and Kerry Martin (Kerry Martin Coaching)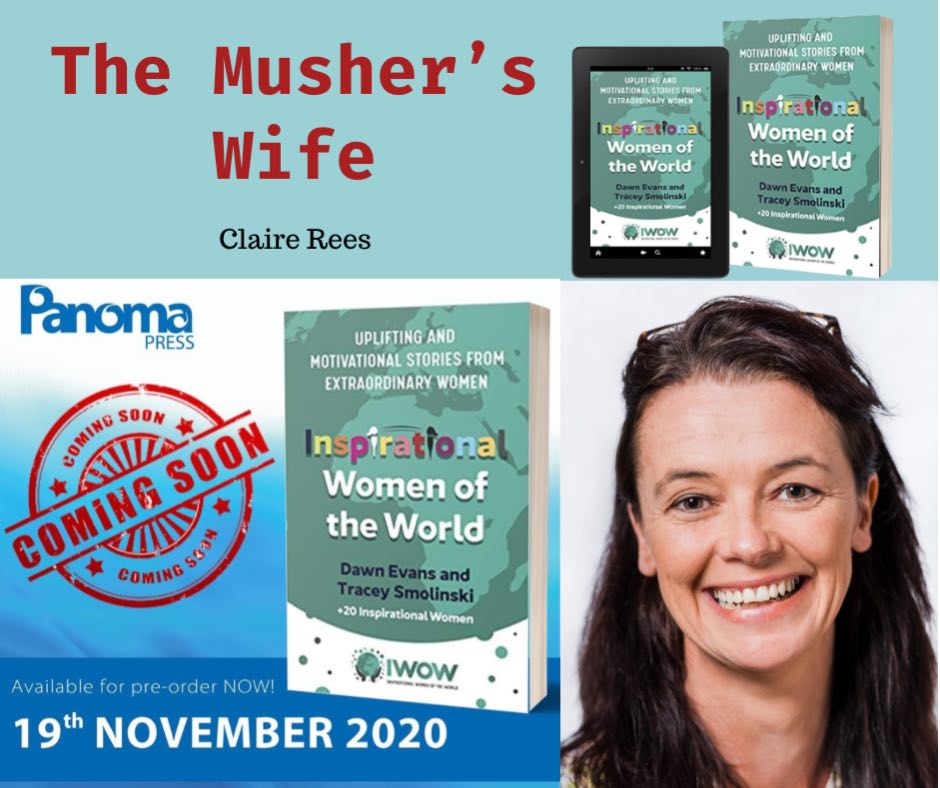 Introbiz Global Summit
In partnership with Paul and Tracy of Introbiz Claire Rees along with Richard Rees launched Introbiz in Sweden.
Owner of a dog sledding company in Sweden with around 80 dogs, running sled dog tours, taking people from all over the world on their winter adventure holidays. Claire and Richard built this business from scratch with lots of motivation and energy, and now it is one of Jämtlands biggest and successful dog sledding business. Even being on TV shows such as "Escape to the Wild" with Kevin McCloud and "Fishlock Wales."
Between them they have a strong relationship, and work on building each other's strengths to serve people in the tourism. During a hosted event, Paul and Tracey came along as keynote speakers. The relationship grew and developed and as the opportunity to franchise, Claire and Richard decided to launch Introbiz in Sweden.
Visit our website and book your FREE tickets >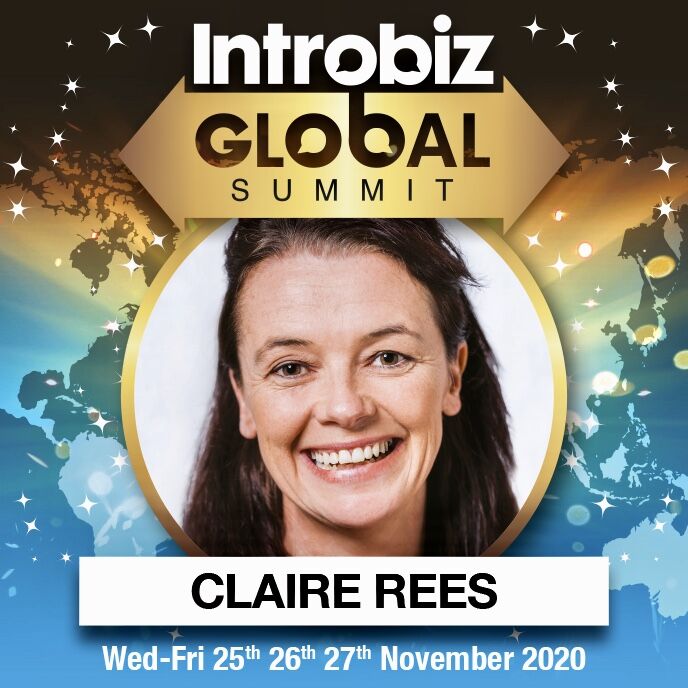 Congratulations to Darren Hamlin Photography
Congratulations to our Introbiz Sweden Member "Darren Hamlin Photography" who has been nominated in the 2020 awards. His work with Salming Idre Fjällmaraton is a finalist in the Publishingpriset.
Darren says "It's a great pleasure and surprise to be nominated, and it was great to work with Idrefjäll Marathon, and that we tried something different. I wanted to tell a story rather than stick to the normal for the genre. Also right hand on the shoot and aerials Peter Brockman!"
The Welsh expats who have spent a decade living in the Swedish wilderness
When they first arrived they lived for three years without electricity or running water having moved with just £2,000 and, by their own admission, without doing a great deal of research.
When Richard and Claire Rees first moved from Wales to Sweden they spent the first three years in the wilderness without water or electricity, teaching survival skills and setting up a tourism business.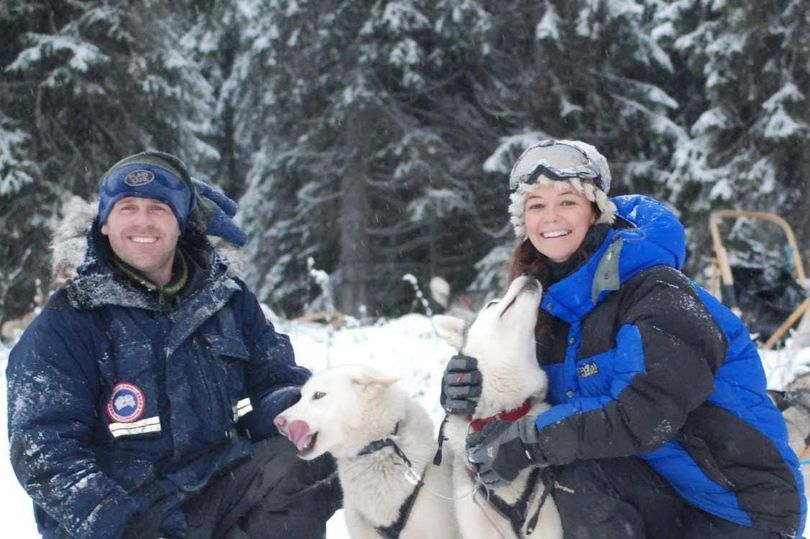 The money raised is useful for real
The fundraising week for Världens barn starts on Monday. Johanna Ingvarsson, Orangia AB and Introbiz Sweden member, from Kalmar has, among other things, been on site at Panzi Hospital in the Democratic Republic of Congo and knows what a difference money can make. "We saw a three-year-old girl who was raped and then treated at the hospital, it is incredibly touching," says Johanna Ingvarsson.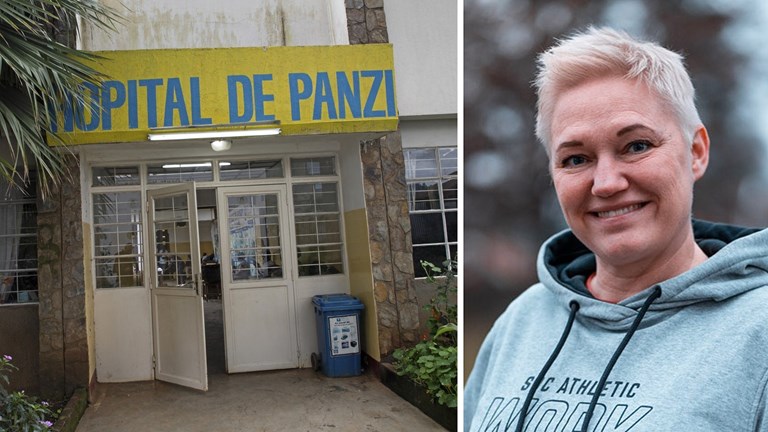 Hear the interview in swedish here >
Lets build our network together
Do you want to grow you and your business?
Come and join Introbiz Swedens Franchise Director Claire Rees every Thursday for a networking event and build your network!
"Your network is your networth"
By building relationships and networking businessess have grown, developed and progressed, even through the COVID virus, Imagine what we can do now!

Click here to register for your online networking event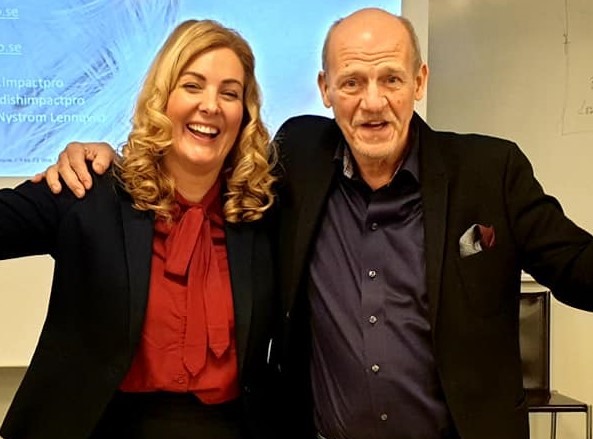 Do you want to become a true master at Sales and Negotiations?
Now you have this opportunity! As part of launching our HeartSmart Business Growth concept we invite you to a 90 minute FREE Master Class!
Click here to find out more and register
SOCIAL MEDIA PLAN
Just updated!
The essential tool to help you use social media to build authority, get enthusiastic followers, increase sales and position yourself as a go-to expert in your field.
Get your own Social Media Masterplan:
15 months of Social Media Content planned out for you.
Over 903 Engaging Post Topic Ideas
Easy to follow weekly plans
Includes Holidays, Fun and Special days
Save time, reduce stress when working on your posts.
Comes with a 100% Happiness Guarantee
@ Ottsjön, Jämtlands Län, Sweden